The core of Polonia Windsor since 1925, offering a wide range of affordable venue possibilities for the local community.
Polish Club Windsor & Polish Beach Club are owned and operated by the Polish Peoples' Home Association of Windsor (SPDL), a non-profit since 1925.
Conveniently located in the heart of Windsor, Ontario, the Polish Club offers a welcoming atmosphere with abundant space suitable for different occasions such as banquets, weddings, conferences, concerts, film screenings, workshops, and weekly functions.
Enjoy an evening with friends and play some free pool and foosball down in our bar, or celebrate a wedding in our upper level with bar and menu options catered to your every need.
You can also make a trip out to our beach in Colchester for a day in the sun.  We serve authentic Polish food and have a bar, beach volleyball court, table tennis, bonfire, and plenty of beach to enjoy the waves of Lake Erie! A perfect getaway destination without the added cost!
Hall and Beach Rentals include Free Parking and Wi-Fi.
The possibilities are endless.  Learn more about us and what we have to offer, or allow us to help plan your event today!
It's The Most Wonderful Time of The Year!
It's that time again! Time for our annual Christmas Bazaar! Join us on December 11th and 12th and browse our wonderful food, venue, and vendors. Click on the image to the right of this to view our flyer containing all of the details!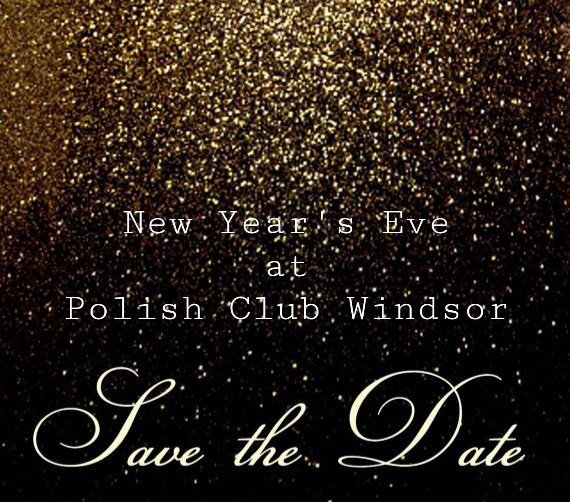 Join us for a new years celebration as we welcome the year 2022!
Keep an eye out on this page for more details as they become available.
Are you hungry and you know it?
Looking for something warm to help you through the fall? Need something homemade, authentic, and delicious?
Come see us at Bistro Polonia! We make our food fresh every day and you can either pick up your food or have it delivered right to your door with Uber Eats, DoorDash, or SkipTheDishes!

We have quite a bit going on! If you're as excited as we are for our upcoming events, visit our Eventbrite page to see our event calendar and get signed up for upcoming events.
Alternatively, you can call us at (519) 254-1639 and we'd be happy to help you out!
We're proud of all of the events we get to be a part of both at the Polish Club Windsor and the Polish Beach Club.
Visit our Gallery to see some photos of some of our amazing events and maybe even get some ideas for the event you're planning as well!
See what some of our guests have to say about us!
A Huge 'Thank You' to our Sponsors!